Google Earth Page
Here are the GPS recordings from the trips in the UAE and Oman. See this page for the photo shoots. Each recorded track is available as KML file for Google Earth, and as GPX file for GPS devices. Most of the tours are based on the essential off-road books UAE Off-Road Explorer and Oman Off-Road Explorer. The tracks were recorded with a Garmin eTrex Venture Cx outdoor GPS handheld.
Planning off-road tours with Google Earth and downloading the results to a GPS device is easy. Google Earth reads and writes KML, and it reads GPX but does not write it. So, the only little hurdle is the conversion of KML to GPX format. A universal tool for this is GPSBabel, included in newer releases of Google Earth. A simple but very good alternative is KML2GPX.
And best of all: With Google Earth 5.0, direct, bidirectional access to most GPS devices is included (formerly only with Earth Plus for $20 a year). This should make the KML-GPX conversion obsolete for good.
Recorded Tracks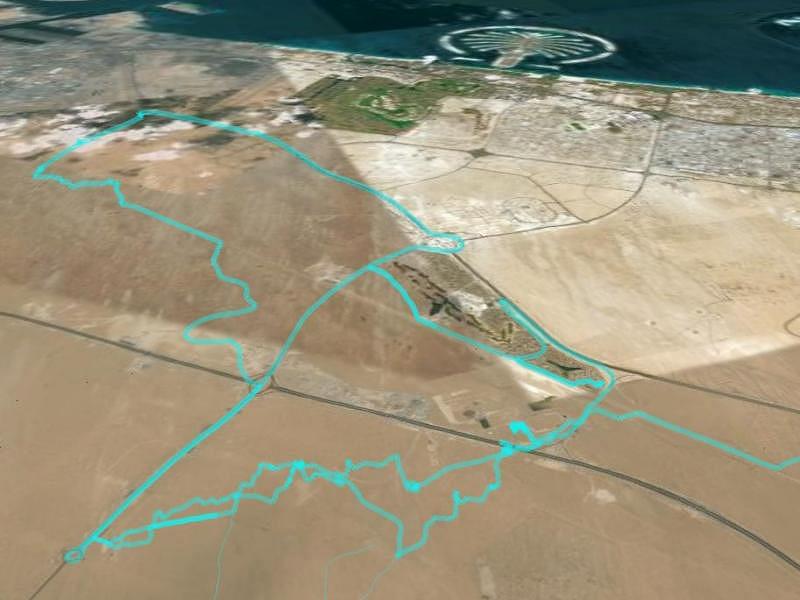 Arabian Ranches

The desert behind our compound, and future site of Dubailand. Increasingly obstructed by new developments and 12-lane freeways. Small dunes with occasional camel and goat farms. Gone in a few years...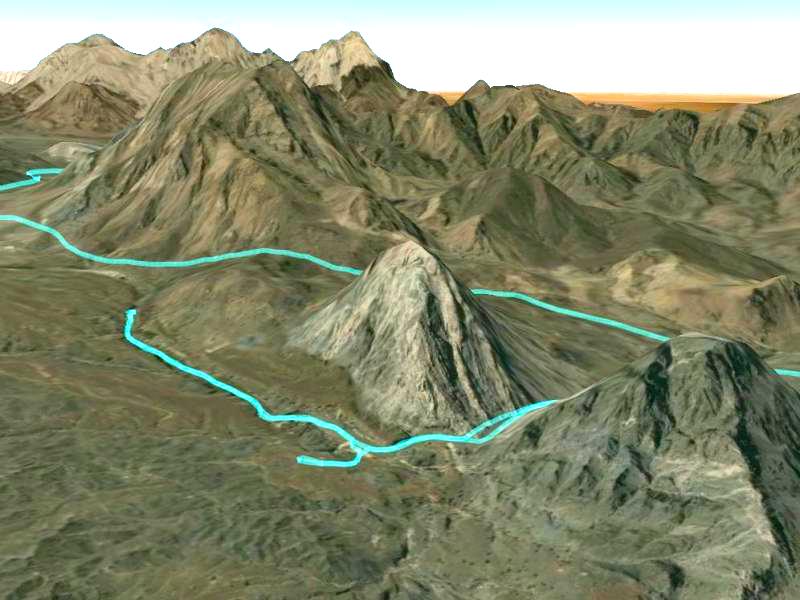 Wadi Ray

Scenic approach on paved mountain road. Easy wadi track, using trails of the local people. Picturesque Wadi Ray featuring pool and gorge. Can be done alone, better not on Fridays. Good connection to Hatta pools.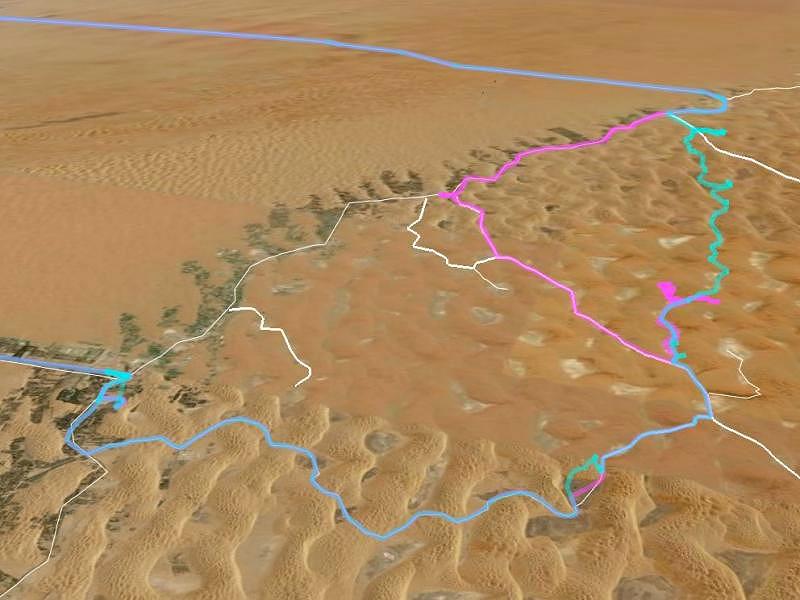 Liwa

An absolute must-see, must-drive. Use tracks to oil fields for good pace, then branch off eastward. Take 3 real cars (no Ford Explorers) and 2 days at a minimum. No shade, take plenty of water. High dunes, passable routes change constantly! Experience and prudence required. Never without GPS!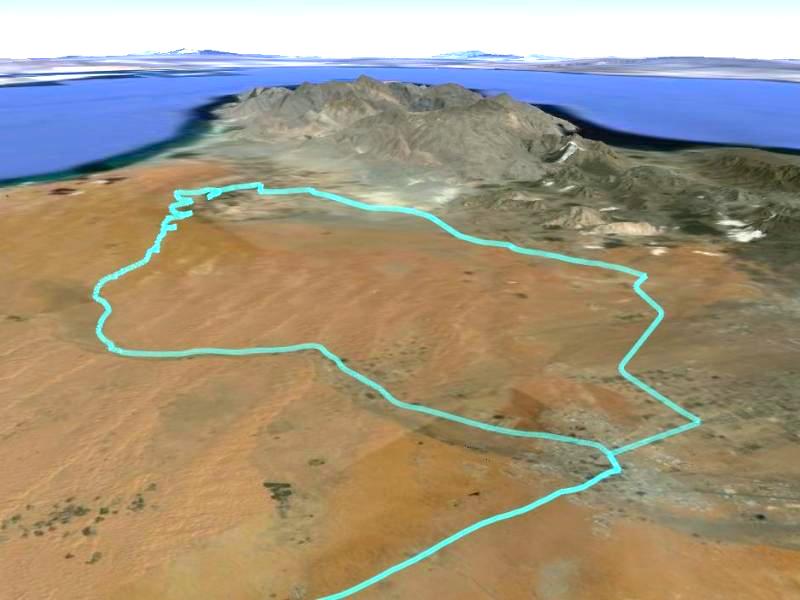 Falaj Al Moalla

Easy going sand track with lush greenery, plantations and shady trees for breaks. Cut through by new roads, but still ok. Can be done alone with some experience.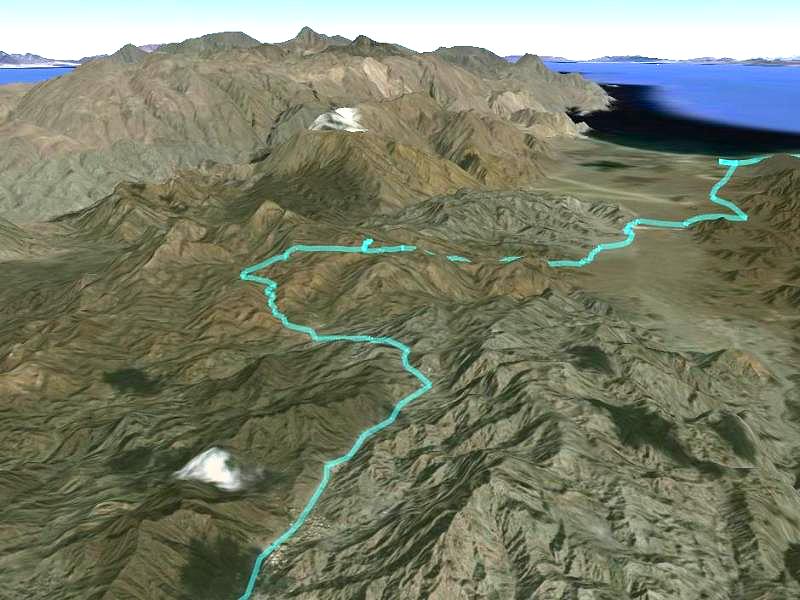 Wadi Sidr

Very scenic track, relatively easy to drive. Ends in Dibba, so take time for the beach and some sight seeing! Good connections to Wadis Asimah and Tayyibah. Can be done alone.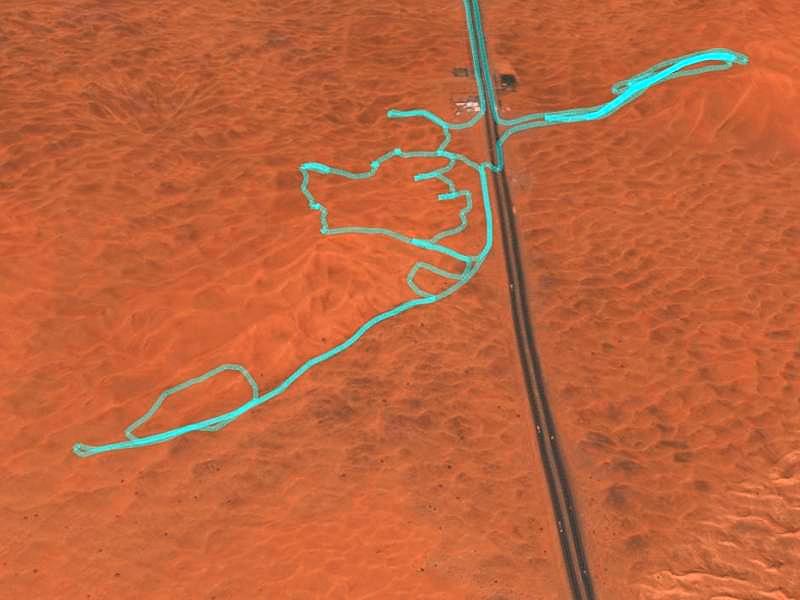 Big Red

Not far from Dubai. Try to tackle the dunes on both sides of the road. A good excercise before going to Liwa! Incredibly crowded on Fridays, but fun to watch them lunatics. Interesting sand quarry en route, don't miss it.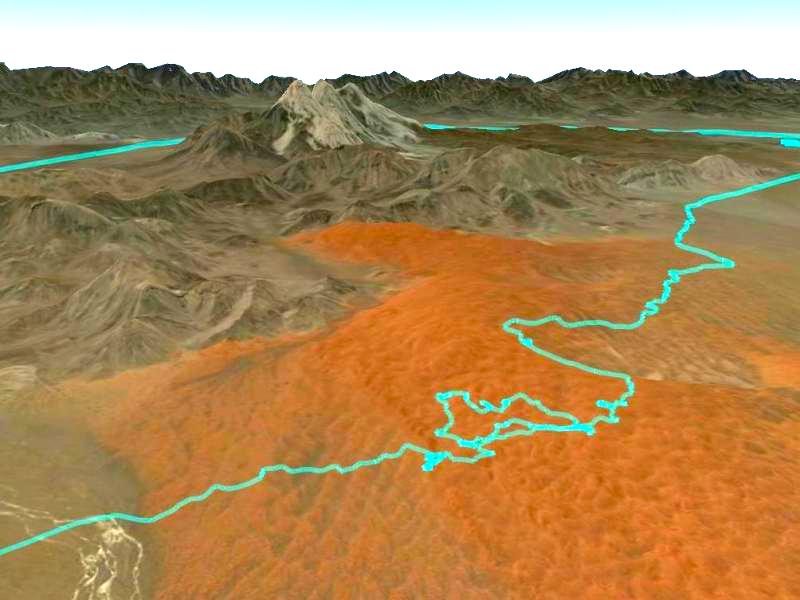 Mahdah

Incredibly scenic, done several times. No easy crossing of the desert part, experience required, 2 cars minimum. Or sneak inland between mountains and desert. Ideal spot for camping. Shade from few trees only.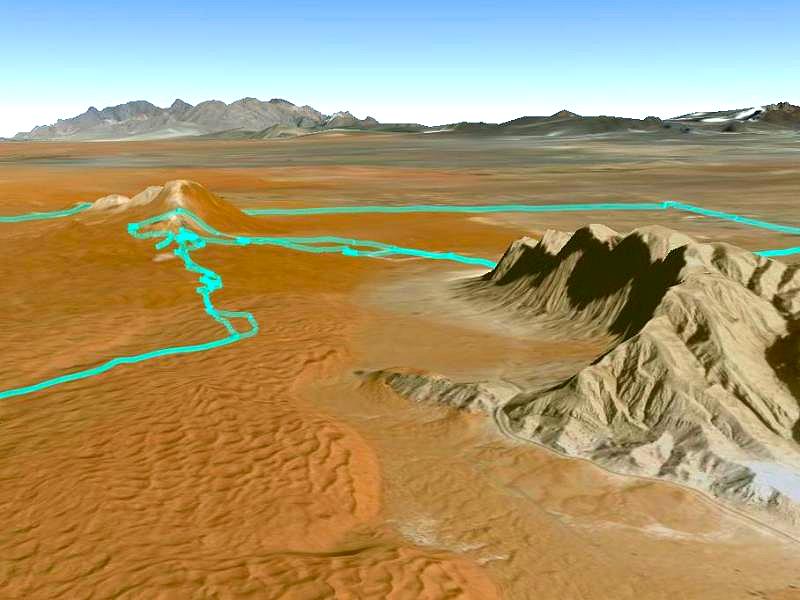 Fossil Rock

First part up to Wadi Fayah is an easy sand track. Second part (red desert) more challenging, don't go alone. Try to get up to the ridge and enjoy the steep slide down. Little shade from trees and rocks.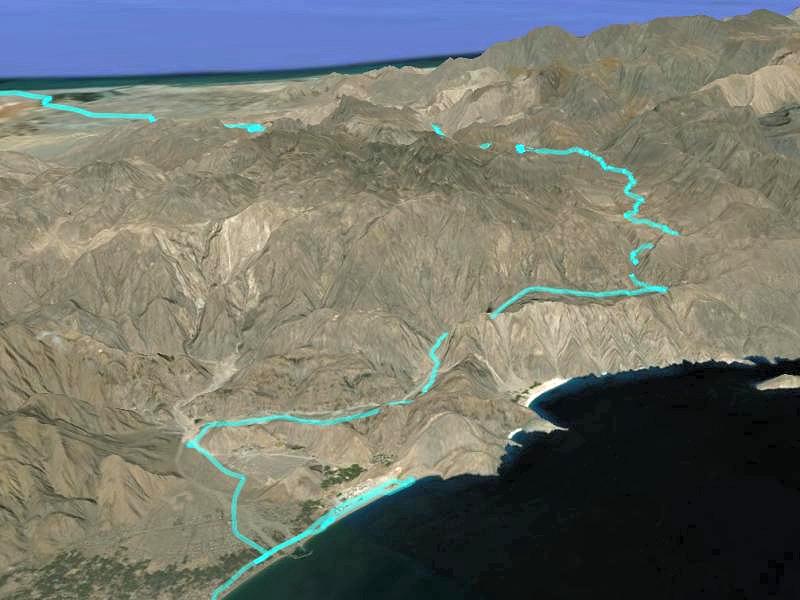 Wadi Bih

Very scenic and aloft mountain track, then narrow wadi trail. Positively don't go when overcast or rainy. Can be done alone. Take passports and driver license for army checkpoints. Ends in Dibba, take time for a beach break.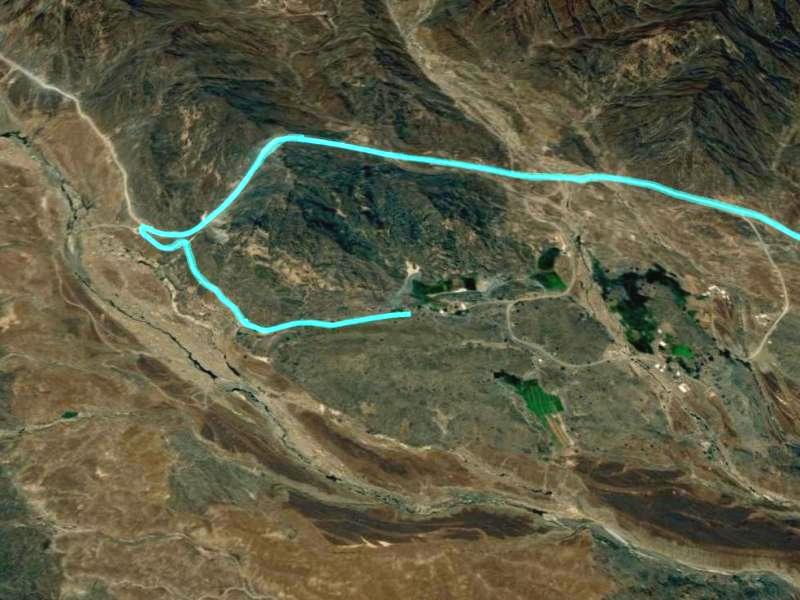 Hatta Pools

Popular destination, crowded on Fridays. Do take your swimming gear for the gorge, it's worth it! Very easy to drive. You cross a number of wadi floors, interesting (and slightly crazy) when it rains.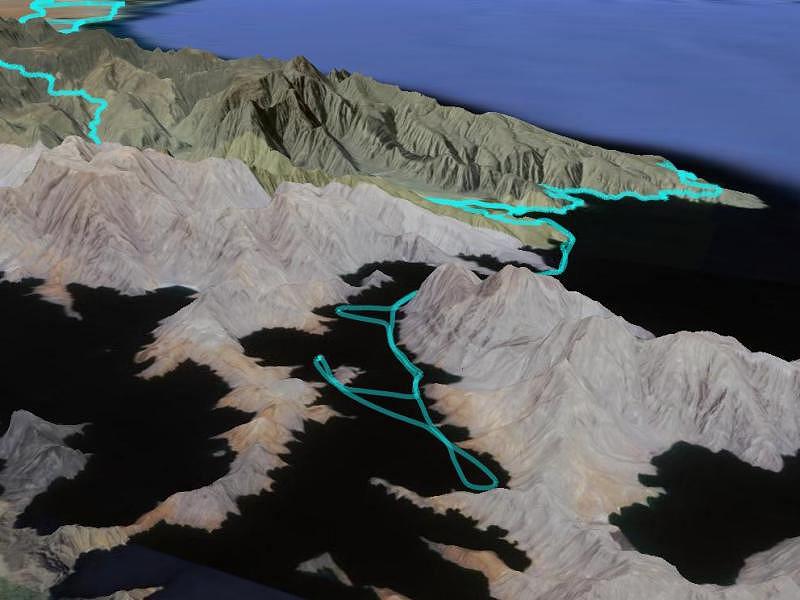 Musandam

Another must-see. Take 3 days at least and go camping. Take the boat tour for the Dolphins. Easy to drive in the valleys, more difficult on the summit track. Can be done alone, if necessary. Take passports for Omani border.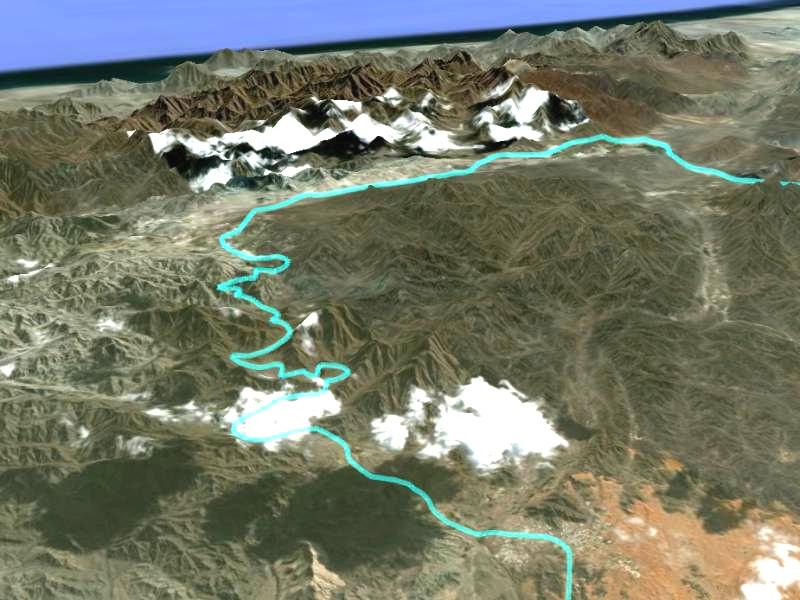 Wadi Asimah

Short but tricky to drive. Shady plantations in a narrow wadi floor. Can be done alone. No summit, no views, but scenic and fun to drive. Good connections to wadis Sidr and Tayyibah.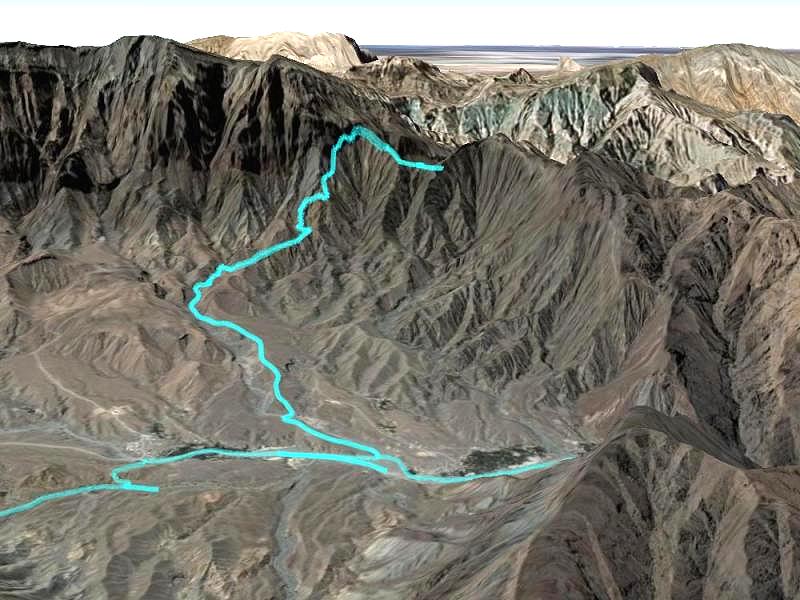 Wadi Sathan and Muscat

A 4-days trip to always remember! Easy to drive, except(!) for the summit track to Yasab. Driver must be free from giddiness. Lots of side tracks and alternative routes to explore. Can be done alone. Passports!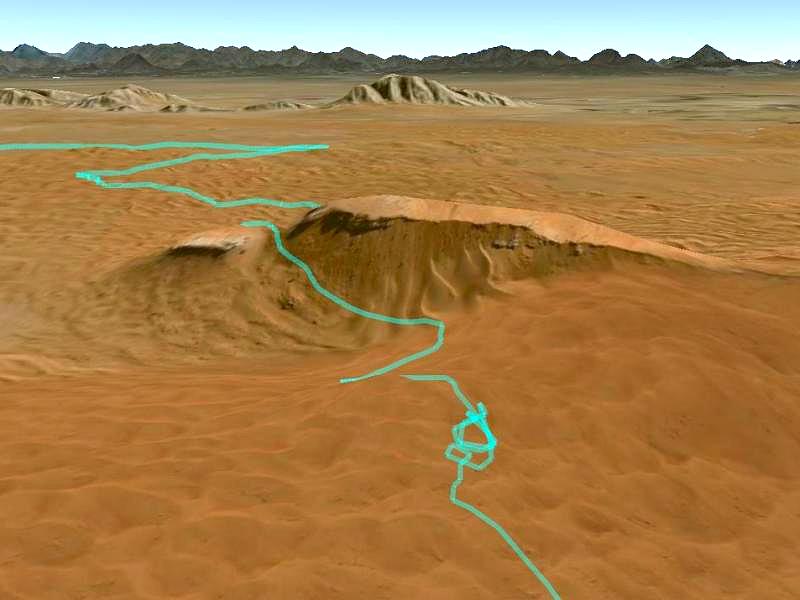 Pink Rock

Not far from Dubai, starts near Big Red toward Fossil Rock. Mid-size dunes are managable, but not recommended to go alone! Take time for a shady break on top of the ridge.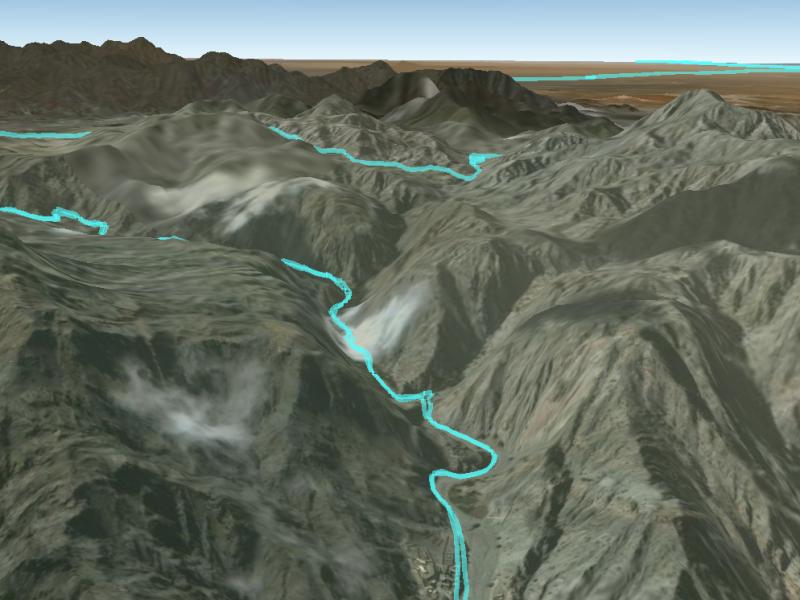 Wadi Tayyibah

Short and easy to drive wadi along the old road from Masafi to Dibba. Just branch off the main freeway for a nice diversion. Ideal to combine with Wady Asimah and Wadi Sidr, too.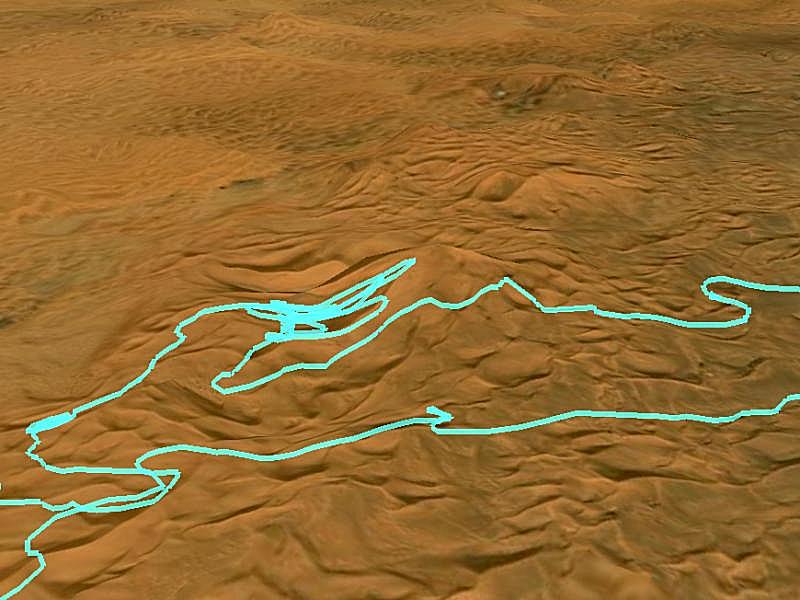 Two Tree Valley

Some remarkably high dunes near Big Red south of Al Madam. Not very crowded even on Fridays, not defaced by trash. A lot of trees provide shade for picnics. Before you go to Liwa, exercise here!