Wadi Bih To Fujairah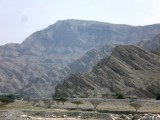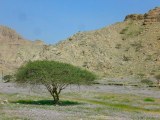 L: The tour starts at the outskirts of Ras Al Khaimah.
R: A field of violett flowers on the way.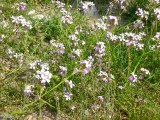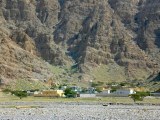 L: Available only during winter months...
R: A weekend hideaway for local mountain lovers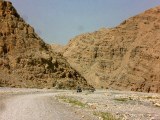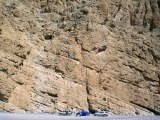 L: Driving deeper inside the wadi.
R: These walls must be a paradise for climbers.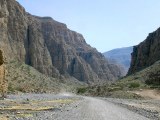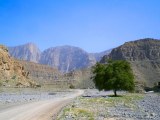 L: Wadi Bih.
R: More Wadi Bih.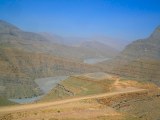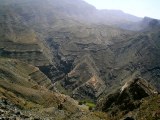 L: Looking back on the way to the summit.
R: View from the summit down to the other side.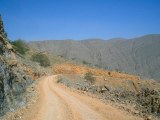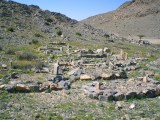 L: And down we go.
R: A small Arabian cemetery.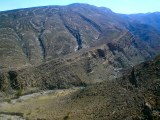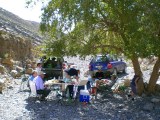 L: More of these spectacular rock formations.
R: A delightful picnic after the descent.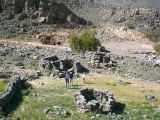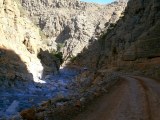 L: Then came the excavator and scraped the road.
R: So we moved on into a gorge on the way out.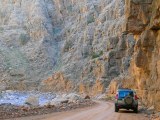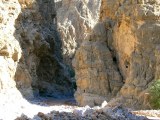 L: Now we are in the narrower Wadi Khab Al Shamis.
R: Road meets riverbed. Impassable when it rains.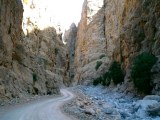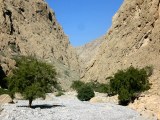 L: Scenic drive.
R: Almost out.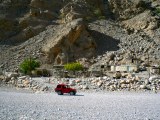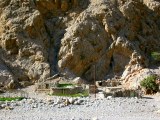 L: A remote Omani mountain village...
R: ...where people have a different attitute towards life.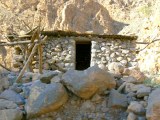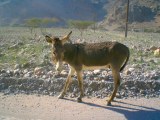 L: A no-frills house.
R: Donkey checkpoint.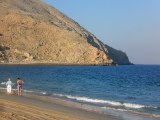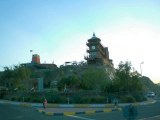 L: Dibba and the Indian Ocean is the end of the route.
R: Passing Masafi on a one and a half hour drive back home.