Trips in the U.S.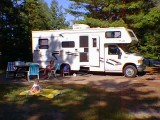 Great motorhomes, great campgrounds. For us, the only way of going on vacation was with an RV. Our children were very small at that time, and we never made it quite far. We drove for a while, then looked for a nice campground amidst the abundant nature.
Regions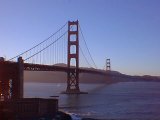 West Coast: A 1997 trip along the West Coast, including Washington State, Oregon and California to Yosemite Park. Pictures from the legendary California State Route 1, and the equally impressive highway 101.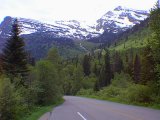 Montana: In 1998 good friends came for a visit to Seattle, and we undertook an RV trip to Glacier Park in northern Montana at the border to Canada, which also took us through Idaho.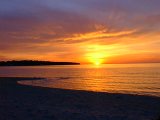 Midwest: Between 1999 and 2001 we explored the area around the Great Lakes, an ideal destination particularly with children. The Lakes are tranquil and clean, and there is much to enjoy.