Muscat, Oman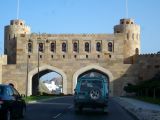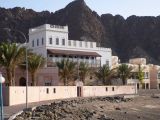 L: Muscat welcomes you as a fortress in the mountains.
R: Living in style on the Muscat shoreline.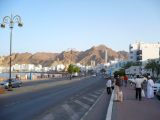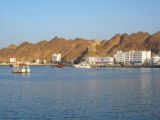 L: The corniche, a popular motive from many Muscat pictures.
R: Old Fort Mutrah on the hilltop.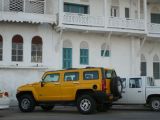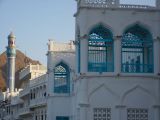 L: Oh these Hummers. They're everywhere.
R: Detail with the Blue Mosque's minarett in the background.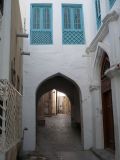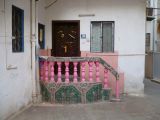 L: A backstreet scenery with a phantastic wooden door.
R: Fancy house entrance, probably Indian style.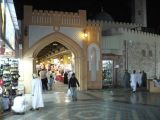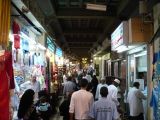 L: One of the entrances to the Mutrah Soukh.
R: Buy what you want. It's much of a tourist attraction.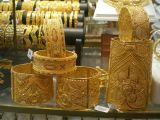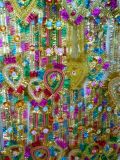 L: The gold is solid and you pay by the weight.
R: And there is the Indian bric-a-brac again.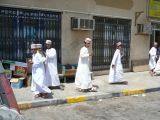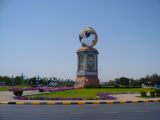 L: Omani students, shy of being photographed.
R: And lots of fancy roundabouts on the 500 km way home to Dubai.